Sunday, April 06, 2008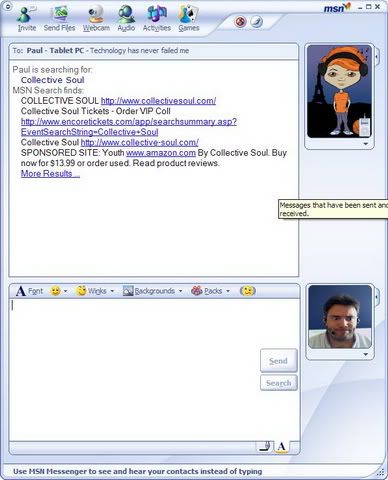 Things to uncheck:
Show my display picture and allow others to see it. - Will protect your ip from getting sniffed.
Should uncheck:
Allow others to see that I have a webcam.
You can also do
uncheck show display pictures from others - it will stop direct communication between contacts.
Update to newest version of MSN - will protect against most malicious code. [corrupts your messenger... etc]
If possible try to hide yourself behind a proxy. [proxy behind a BSD Server would be the best protection.]
Last thing to do: Go to run and type msconfig go to Services and check Hide All Mcft Services and uncheck: Messenger Sharing Folders USn Journal Reader service.

If you like my post,
please subscribe to my RSS feed!
Related Posts : Online Tips
MSN Security Tips