Wednesday, March 28, 2007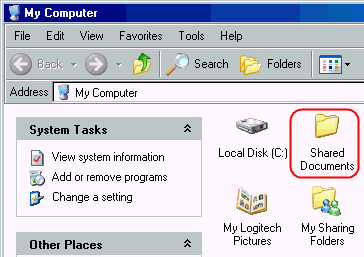 Shared Document are the things where we used to see on My Computer, but its not really a necessity to keep them up as it would slow down and affecting the startup loading speed. So the best way is to remove it.
To disable the Shared Documents folder that shows up on the network
1. Start Regedit
2. Go to HKEY_CURRENT_USER/ Software/ Microsoft/ Windows /CurrentVersion/ Policies /Explorer
3. Create a new DWORD Value
4. Give it name NoSharedDocuments
5. Give it a value of 1
6. Log off or reboot

If you like my post,
please subscribe to my RSS feed!
Related Posts : Windows System Tips
Disable Shared Documents