Thursday, October 26, 2006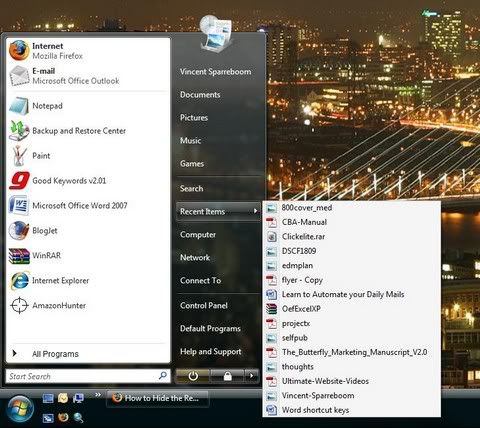 Normally if we want to open file such as picture, video, music, etc it will make a new entry to My Recent Docs. How to deleting them automatically when your PC restarted?!
Go to run : Regedit

HKEY_CURRENT_USER | Software | Microsoft | Windows | CurrentVersion | Policies | Explorer

on the right side panel, make a new binary value, and type in : ClearRecentDocsOnExit, edit the number : 00 00 00 01
You can actually deleting them manually from "List most recent Document" in Properties (Start Menu | Customize | Advanced) But that is so unefficient and impractical and which is why i made this tips
OS : WIN 2000, XP

If you like my post,
please subscribe to my RSS feed!
Related Posts : Windows System Tips
Blocking My Recent Document folder