Wednesday, December 17, 2008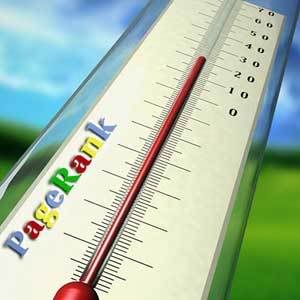 Everyone know that Google Page Rank (PR) is based on the back links. While Back links itself is the links that are pointing to your website. These back link can be achieved from other website that you posted. If you have good math theory, you could possibly know that the more back links you get, the higher you'll rank with search engines.

1. Join forums and post your thought, views, and share your knowledge. Keep doing that thing and it will create a backlink but ensure the forum has DoFollow attributes. I recommend you to join Forum, because Forum are the best way to get these backlink. And here are the several reason why i'm choosing Forum
Most Forum allow their user to promote their site through Signature, but some of them won't allow it, so ensure you have carefully read their rules
You can submit your site link on user profile
When people are asking for help, you can help it by giving your site link but only if your site has that info
You can advertise your site in subforum, but keep in mind that not all forum has this subforum section
Start off a new thread and post article with the link to your site, it can be either an image or direct link
If people like your post, they tend to share it to other forum and this will help you to get more outbound link
2. Submit your site to search engine directories. Search engine directories are good ways to get a free link to your website as it doesn't cost your time so much. All you have to do is to submit your site, giving description, determine which categories that relates to your site and you're done. The more you submit your site URL, the more chances your site being listed higher on popular search engines
3. Commenting. Get involved in other people blog, do some comment and post up your site link. Doing this will require a blog that has DoFollow attributes to pass their page rankings to your site. For Firefox user, you can determine if the site has DoFollow or NoFollow attributes by installing SearchStatus addons

4. Submit your article either in ezine or Social Media site. Articles is the 'resource and image' to your site. If people enjoy reading your article, there is a chance that they will interested to see your website and link you back from their blog/site
5. Exchange Link. This probably the most easy task but cost you a lot of time to have a deal with the person you want to trade. It can also be the most frustrating thing that you could ever do because you have to make sure that they are really serious in dealing with you.
So now, you have the easy way to increase PageRank, i hope you enjoy reading my article as much as i do and please do subscribe to my RSS Feed if you got stumbled upon my post. Thanks

If you like my post,
please subscribe to my RSS feed!
Related Posts : SEO Tips
5 Easy Tips to Increase your PageRank