Wednesday, December 17, 2008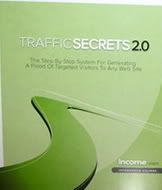 Another Contest from JohnChow as he willing to give you this book and DVD for all SEO lovers. The price itself is a bit expensive (about $397 which is nearly $400!!) but must be worth it
Why does it cost so much?
Because This package will covers up the following:
12 interactive CD-ROMs
two bonus CD-ROMs
387 page training guide
a workbook and
a bunch of step-by-step action blueprints
If you just wanted to have full review about how the effective is this book then you can read it Here. Thanks to John Chow who made it simple and details. I have also found myself excited about this book though the price is very much expensive and was really wondering why this book really worth that much


If you like my post,
please subscribe to my RSS feed!
Related Posts : SEO Tips
Win Traffic Secrets 2.0 from JohnChow.com