Wednesday, October 29, 2008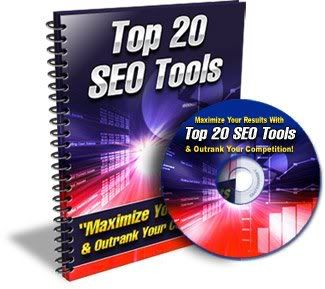 If you are SEO Lovers, then you're going to like this one, Nowadays there are may SEO tools to help your site's traffic growth, well probably not all the site you found are still live and there could be more and more new site that offering you these tools since there are many people who keep collecting and developing it.
You have to thank to WebSack as they or himself are listing these tools from SEO Analyzer, SERP Tracker, Meta Tag Generator, Google Page Rank Checker, and so much more
This is just one of example of SEO tools that he had been collecting, so i'm suggesting you to visit this Site for more tools.
Backlink

Backlink Analyzer
Research and analyze websites for link quality. Checks for Indexed Pages, Links to Website, EDU & .GOV Links, Domain Age & Expiration, Google PageRank, Alexa Traffic Rank, DMOZ Listing
Backlink Anchor Text Analyzer
This tools help you determine the backlinks of your website and link text used by your backlinks to Link to your website
Backlink Builder
Building Quality backlinks is one of the most important factors in Search Engine Optimization…

If you like my post,
please subscribe to my RSS feed!
Related Posts : SEO Tips
List of Best SEO Tools