Sunday, October 26, 2008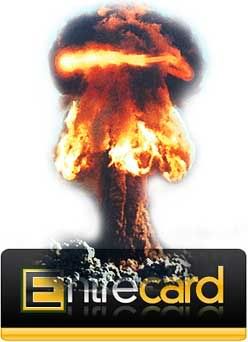 Entrecard is a powerful tools to increase the traffic of your blog. Nowadays peoples are often to use Entrecard as same as using RSS feed. There is nothing really big differences between both, only the purpose. So what does this post tells you about is how this widget displaying the latest dropper from your dropper, So its more like creating Recent Comment but slightly difference. Please take your note that creating this widget will show you the link to their blog/site and not the comment.
How to create this widget is simple, all you need to do is to follow the instruction from AssesMyBlog. Then you can put that widget and see how many visitor dropping your post using Entrecard

1. Login to your Entrecard account
2. On the top right hand corner of your Dashboard, look for the orange colour feed button
3. This should open a new window. Look at the URL address bar in your browser window. The address should look like this "http://entrecard.com/feeds/inbox/XXXXXXXXXX/rss2.0". Copy the address
4. Go to your blogger Dashboard Layout, add new gadget, click on Feed

5. Paste the address bar with the one you just copied above
6. If you have pasted the feed URL correctly, you should see a preview of your recent droppers, save it


If you like my post,
please subscribe to my RSS feed!
Related Posts : Blogging Tips
Recent Droppers Widget for Blogger